Mercury Wireless offers quick and easy access to your account online giving you the ability to manage payments, view and download statements,  and updating your personal information. To get started visit http://www.mercurywireless.com.
1   In the upper right hand corner, click on 'My Account'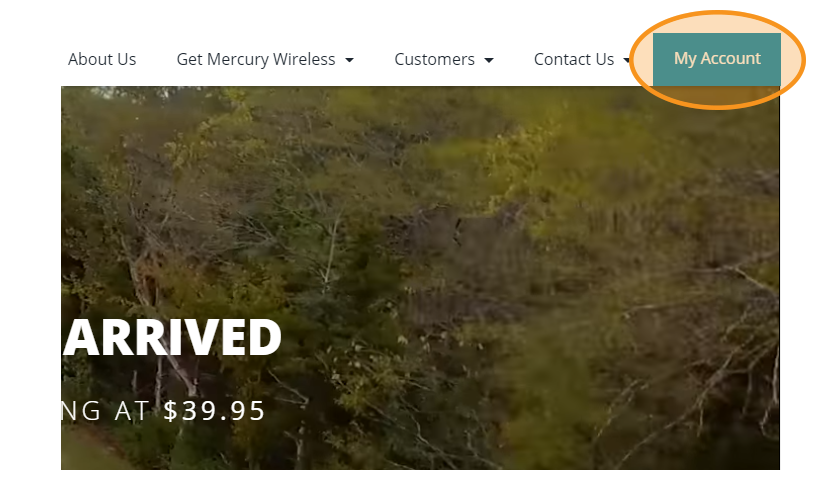 2   Click on 'Create a New Account' to begin the account registration process.
(Forgot your password? No problem, follow the same steps)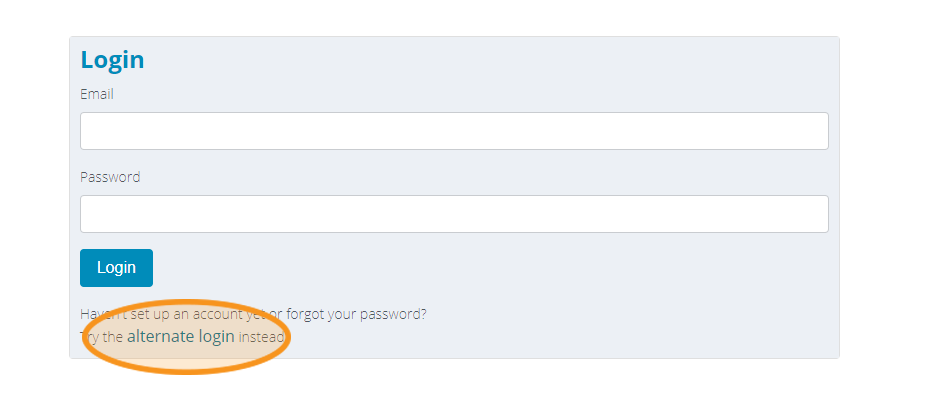 3   On the next screen, enter your Account Number and Billing Zip Code.
(Your account number can be found at the top of your bill)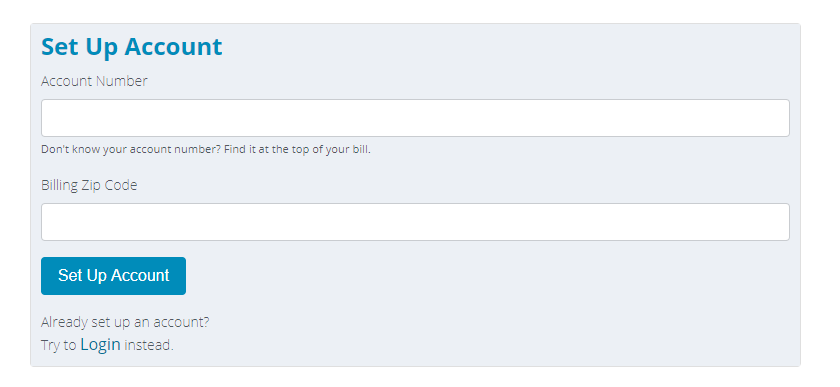 4   You are now logged into your account and can update billing preferences, make payments, and more.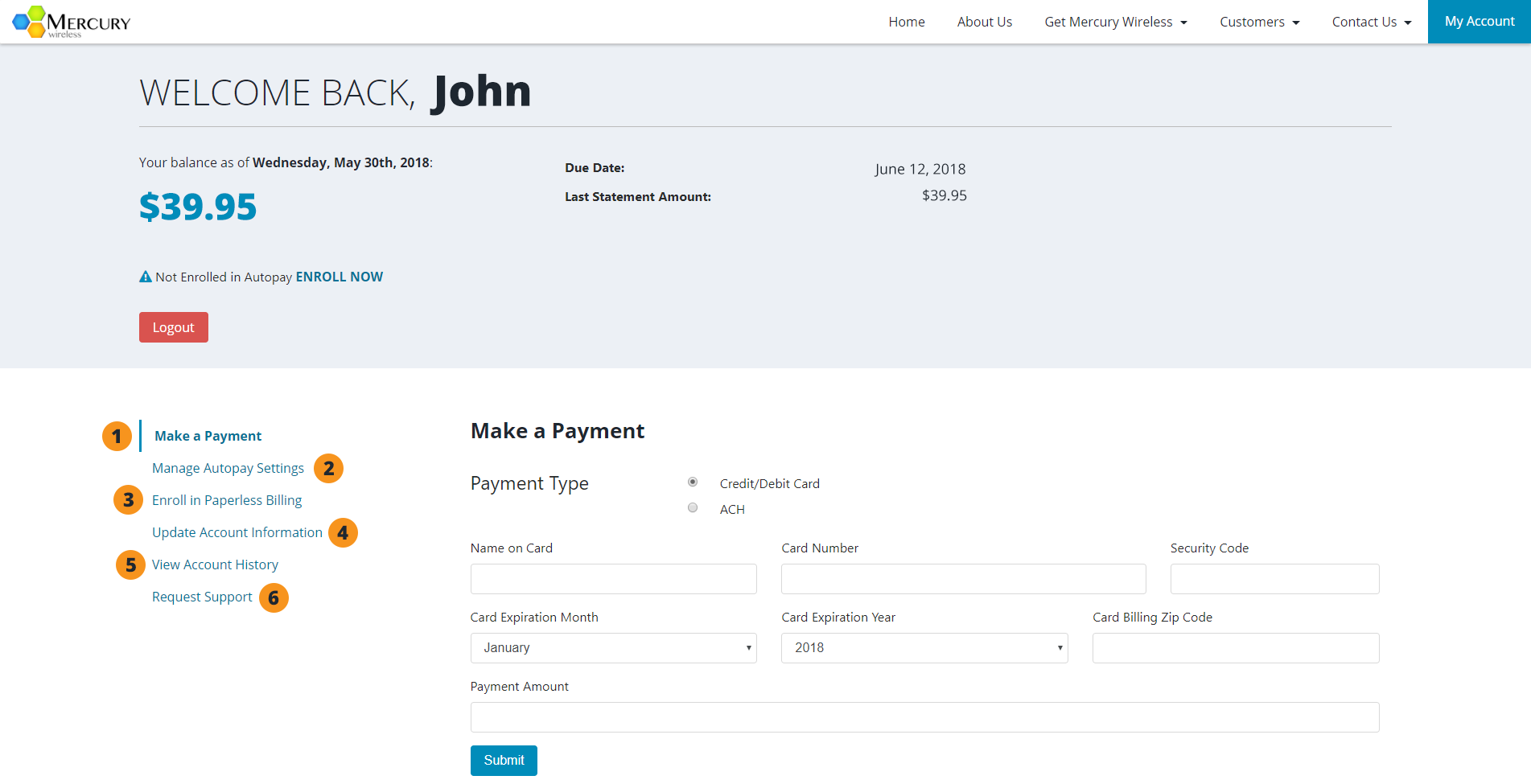 5   See below for details on menu options:
1)   Make a Payment – process one time payments via Credit/Debit Card or ACH
2)   Manage Autopay Settings – set up autopay via Credit/Debit Card or ACH
3)   Enroll in Paperless Billing – receive invoices via email instead of paper invoice
4)   Update Account Information – update contact details and your online account credentials
5)   View Account History – view payment history and previous invoices
6)   Request Support – contact our Support team regarding issues or inquiries
Was this helpful?
Please help us continue to improve, let us know what you think!